"Saudi Arabia dropped another 45,000 barrels per day in April"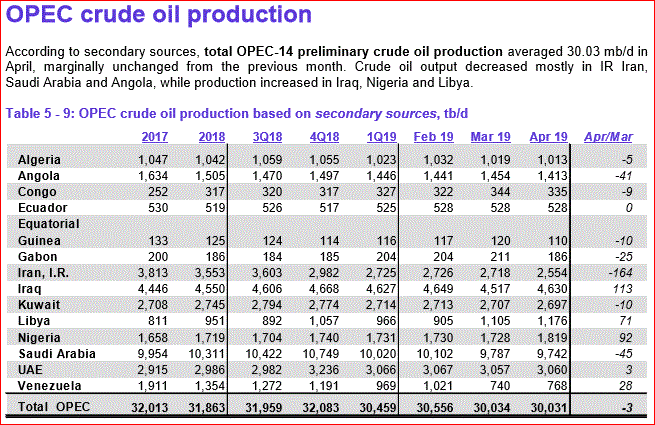 OPEC April Production Data
The data below was taken from the OPEC Monthly Oil Market Report. All data is through April 2019 and is in thousand barrels per day. The data is crude only, that is it does not include condensate.
Total OPEC production hardly moved in April, down a mere 3,000 barrels per day.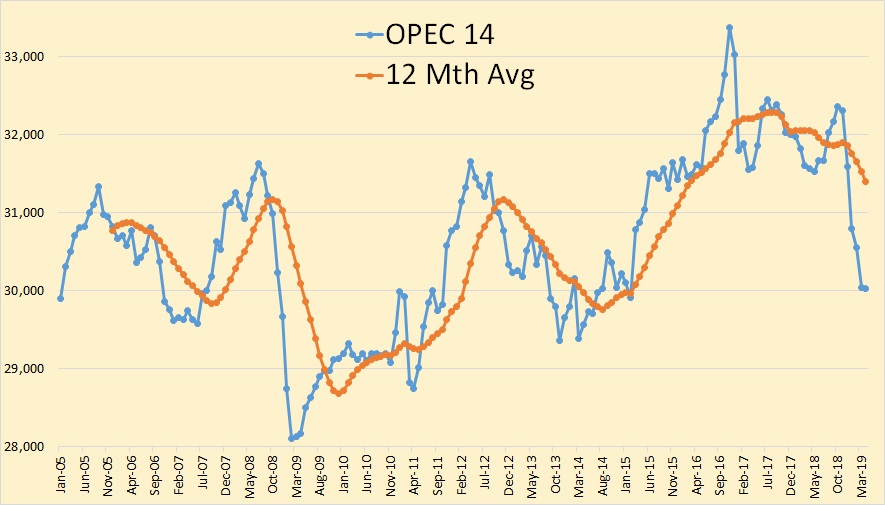 LEARN MORE